A region able to boast of some of the most picturesque and photogenic countrysides and architecture in Italy, Umbria is home to many award-winning films and internationally known festivals!
Umbria sets a picturesque backdrop for important and widely known festivals each summer. Starting in 1958, The Festival dei Due Mondi, takes place in Spoleto and is a vast array of music, dance and visual arts. The Umbria Jazz Festival is one of the most important jazz festivals in the world and has been held annually in Perugia since 1973. The Corciano Festival, located just outside of the Umbrian capital of Perugia, is one of the most culturally appealing events in the month of August.

Located just 10 minutes from Perugia, close to Lake Trasimeno and a short walk from Corciano, Villa Pieve is set on idyllic land just a stone's throw from the XIV century castle of Pieve del Vescovo. The castle is considered one of the most significant pieces of architecture in the region. Just a short walk up the hill to Corciano, one of the, "Borghi piu belli di Italia," (Italy's most beautiful towns) you'll find that the ancient village still possesses perfectly preserved medieval architecture and is the place for many re-enactments and festivals throughout the year .The rooms, with flat tile and wooden ceiling, are decorated with "arte povera" furnitures, wich give a true sense of tradition an classicism.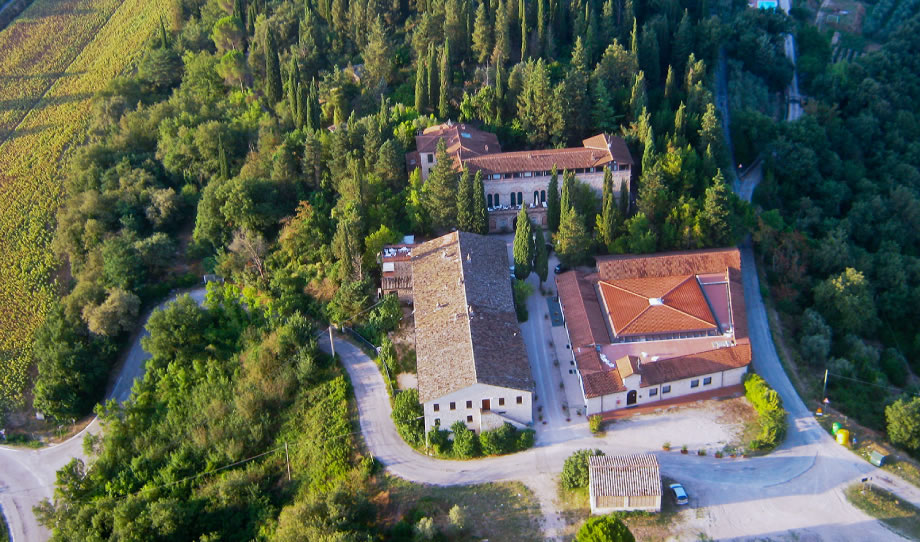 During the 9 day program, Davide Vasta and Angelo Vasta, professional videomakers will lead the students to the realization of micro video-projects, using DSLR cameras in a learning process made to deepen their knowledge on interesting film and editing techniques. The class will move around the inspirational surroundings of the Umbria Region, shooting videos while living the culture, food and places, such as Castelluccio di Norcia, the Lake Trasimeno, the historical center of Perugia, the incredible town of Orvieto and Villa Pieve. Students will experience different situations: lectures, video projections, practical shooting. The students will live and eat in the PieveSchool Campus. The organization will take care of all their needs. They will also experience the Italian lifestyle and eat authentic Italian food.


- Getting to know the DSLR camera
- Shooting settings: light, speed, ISO, FPS
- Lenses
- Video tools: steadycam, slider, dolly, tripod, motorized heads, follow focus, ecc.
- Field Shooting: times, approaches, technical problems
- Capturing audio
- Video Editing from scratch
- Adding Music and sounds
- Colour grading
- Creative techniques: time lapse, tilt shift, slow motion

This course is perfect for many different types of people: Whoever already has a DSLR and shoots video, or people who just normally take pictures will find it very interesting. People who have never had any video experience can also participate. Rather then only be a technical course, this program is a real life experience!

To take part in the practical shooting session you will need a DSLR camera with your preferred lens. A zoom lens with a high aperture would be the best. If you don't own a DSLR camera you can rent one by asking the instructors at the moment you are registering for the program. A laptop computer is also needed to store and edit the video files.



Davide Vasta

Sicilian, a polyedrical person: Video Maker, Photographer and expert of Graphic Design, Marketing and Communication. He works with video at 360 degrees, with many creative languages and techniques.
When he is on the set he uses different technologies based on what he wants to express: SteadyCams, Gimbals, Sliders, Motorized heads, etc. He knows the DSLR world very well and uses those cameras mainly for his productions. His "photographic eye" is constantly searching for new and creative ways to shoot videos.
He is a prolific author of many publications about marketing and communication. His last book "Video con la Reflex" (Shooting with a DSLR) , edited by Apogeo, is a best seller in Italy, being the first title of his genre. He has worked with many important brands in Italy such as: Nikon, Adobe, Manfrotto, ShooTools, DeAgostini, Applicando, etc.
On the weekends he teaches classes of DLSR Shooting, Video Editing, Creative Video and SteadyCam, in a fabulous ancient Villa in the Umbria Region, where his Studio is located. People travel from very far to get into his classes of only ten.
He his an associate Professor in three different universities: Academy of Fine Arts in Perugia, University for Foreigners in Perugia and ISIA, in Urbino. His classes vary from Graphic Design, Visual Communication, Digital Image Editing and Video Editing.
In the past he has worked with Macromedia as a specialist. After the acquisition by Adobe he took part in the Adobe Guru team from 2005 to 2009.
An updated list of all his activities can be found on his website.

Angelo Vasta

With 30 years of experience as an art director, marketing manager, web developer, and pre-press manager, Angelo's unique style is an asset to his clients. Born in Palermo, Italy, Angelo grew up in the beautiful town of Perugia, Italy. At the age of 14 he discovered his passion for graphic arts, video and computer technology and later on he started working as an independent visual creative. Years later, Angelo moved to the United States where he studied and obtained an associate degree in Business English Language from the University of South Florida. Angelo's involvement marked a milestone in the innovation and growth of CEA Marketing Group, not only for his advertising and technical skills but also for his solid leadership record. Before joining CEA Marketing Group, he served as a pre-press manager for Thomas Printing, Inc. in Clearwater, Florida and as a computer and software consultant for Michelangelo Consulting & Design Inc. in Largo, Florida. In 2006 Angelo moved with his family to Wisconsin. Since then his focus has been graphic and web design, video and technical writing, social media integration and management. Since 2008 he has devoted time to teaching high school students 21st century skills through a graphic design and web design program at Community High School in Milwaukee and digital editing at Cardinal Stritch University. He is fluent in English, Spanish, Italian, and French and enjoys cooking, sailing, biking, and archery.

The program takes place in the Pieve School Campus, where modern and tradition blend perfectly. A fabulous mansion immersed in a 3,5 hectares park.

What's included
- Full Board 9 days stay at Pieve School Campus
- All transfers, including airport arrival and departure
- Videomaking Program with professional videomakers
What's not included
- Flights
- Extras

Feel free to contact Angelo Vasta
Phone: +1 414-375-7550
Mail: avasta@umbriagroupusa.com


Payment is due upon registering for the program with: Wire Transfer, Credit Card or PayPal